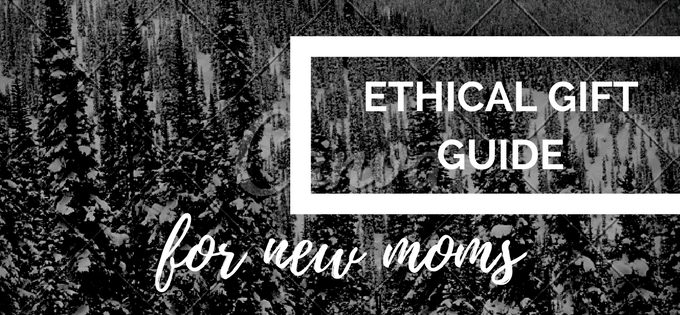 Ethical Style Gift Guide For New Moms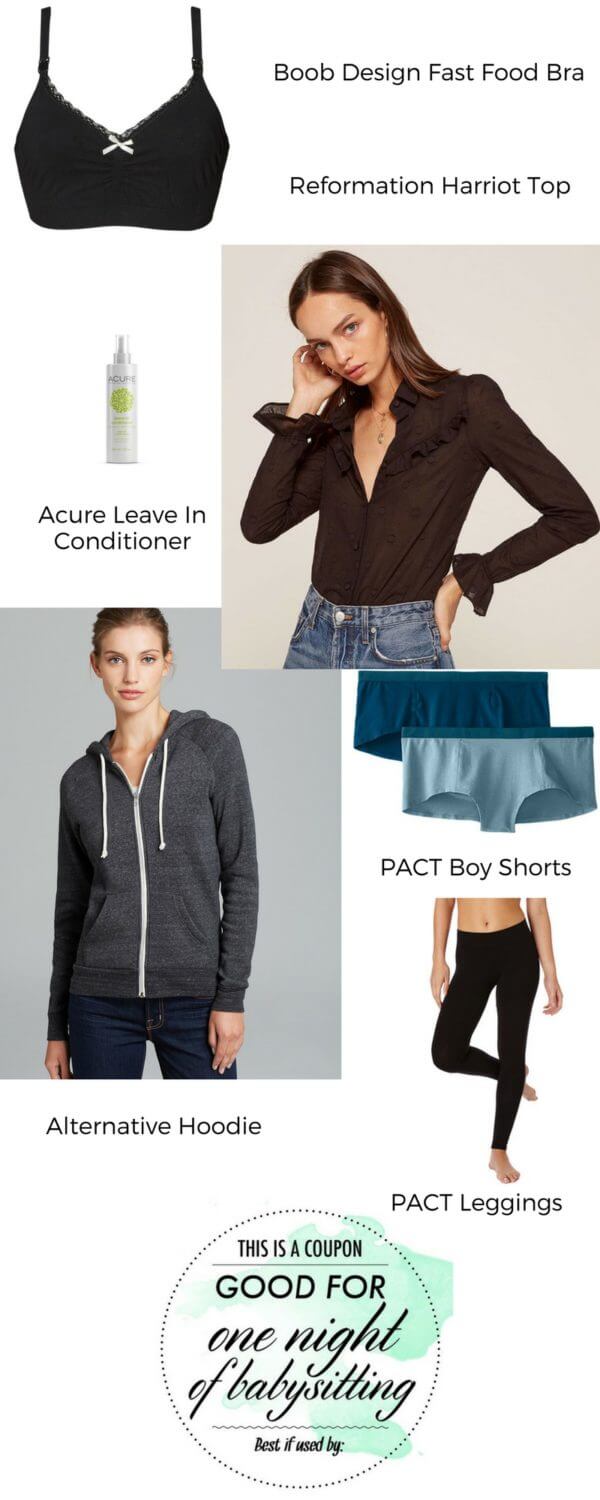 Last Christmas, I was a brand new mom. And I got a lot of great gifts (and a few not so great ones. If you have a brand new mom in your life, here is our Gift Guide: The Best Ethical Gifts For New Moms, with things that I wished I'd had at the time (and now do!).
I love the Boob Design Fast Food Bra. It is perfectly comfortable, obviously accessible, pretty supportive (you aren't going to run around the track in this bra, but you can definitely run errands!). The cutout makes it a little less "bare all" than some of the other nursing bras I have, making it one of my favorites. And it is stretchy, so will adjust to a new mom's changing (sometimes hourly!) sizes. And it is OEKO-TEX certified! Yay!
Dressing as a new mom is HARD! Nothing fits the way it used to, and if she's nursing, everything needs to be (big) bra friendly and boob accessible. One of my favorite shirts early on (and still is) was a Reformation button down. I felt sexy(ish) and put together (as long as I left before I could get spit up on it). And, as all Reformation items, it is made in LA, with a fraction of the environmental impact of conventional fashion. As they say, the next best thing to being naked is Reformation! 
Your new mom friend will hear a baby cry EVERY SINGLE TIME she gets in the shower. It might be phantom cries, but most of the time, that little guy knows you just jumped in the shower and demands something! My already short showers got even shorter. I often found myself half shampood and barely washed when our little one would scream. My hair was unruly. Then I got myself some Acure Leave In Conditioner. I have long been a fan of their products, and thought I'd give this a go. I love it. My coarse, thinning hair feels softer and a little more manageable.
She just had a baby, and getting out of those maternity pants is HARD. Help her ease out of them with these amazingly soft, cozy and completely ethical leggings from PACT. Pair them with this amazing Alternative Hoodie for a boob accessible, cozy, non-maternity outfit. Gift Guide: The Best Ethical Gifts For New Moms
I love everything PACT, from the softness of their cotton to the ethics behind them. Their Pact Boy Shorts got me more comfortably through the first 6 postpartum weeks. I basically lived in these an old flannel. Gift Guide: The Best Ethical Gifts For New Moms
Lastly, give her the one thing she really wants. A nap. Offer to babysit for a few hours so she can rest or let her sit and swoon at her gorgeous new babe and help around the house. The most ethical of all gifts is the one that comes from the heart and does not leave a trace.
New moms, what did you really want for the holidays? Anything I missed?
Gift Guide: The Best Ethical Gifts For New Moms
Recommended