Monica & Andy's Eco-Friendly Baby Clothes Are A Must!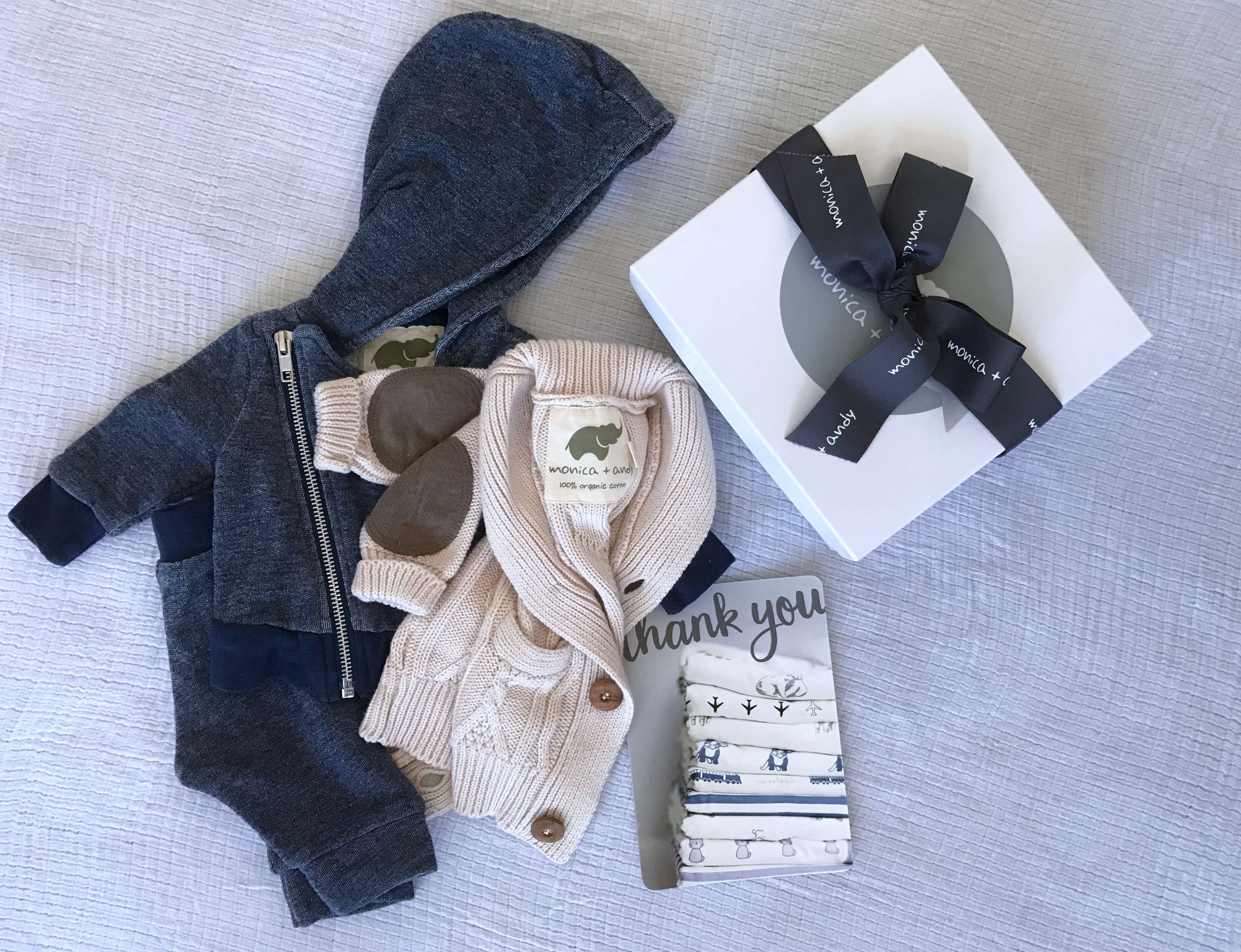 I am new to the baby clothes scene. Of course, I knew I wanted to outfit our sweet tiny in as clean and sustainable as possible. I also knew that most of the clothes he would wear in the first year would be gifts (and hand-me-downs, yay!). We got so many teeny tiny outfits that I didn't need to buy anything. But, my family scheduled a family portrait fix weeks after our little guy was born. I wanted to have something that I thought reflected him (me?) and matched the family. This is when I discovered Monica & Andy. Monica & Andy's Eco-Friendly Baby Clothes Are A Must!
This shop is perfect! I mean literally perfect! Look at this little guy: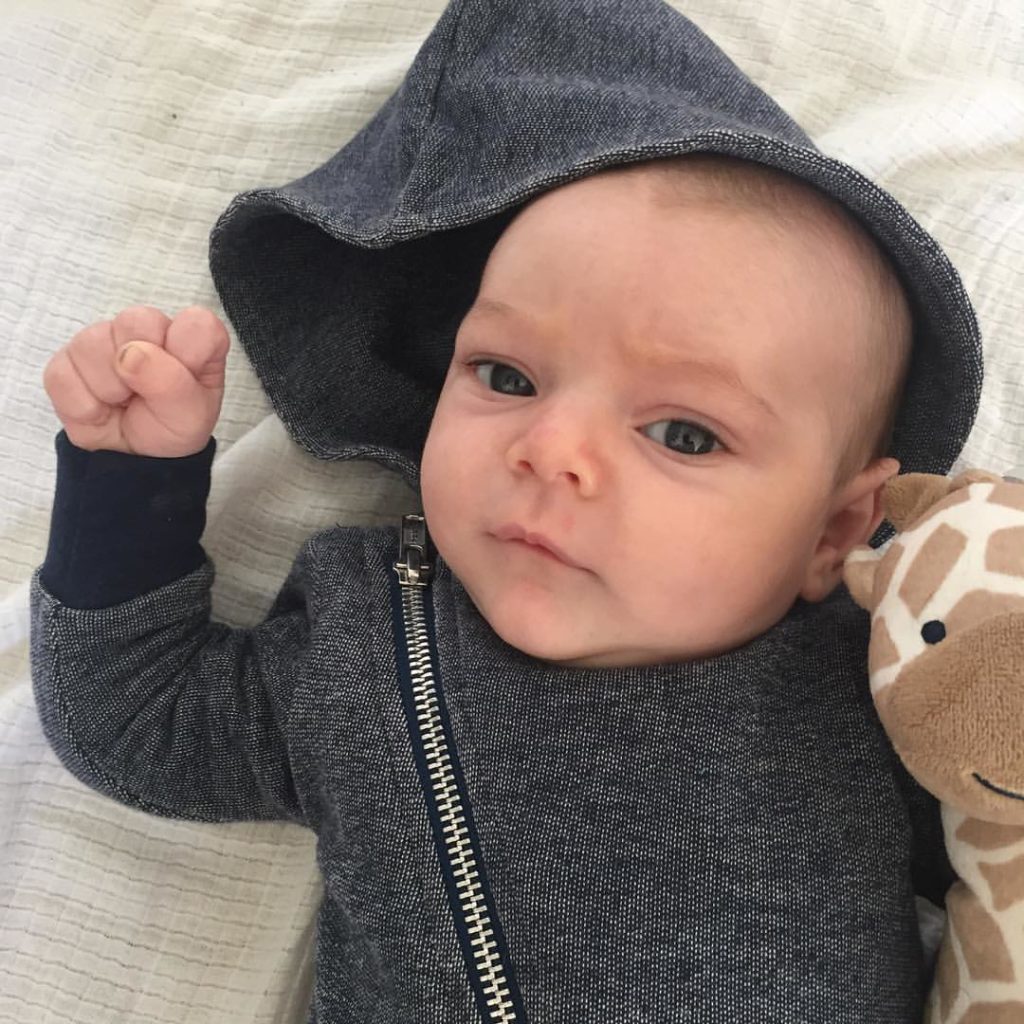 The Moto Jacket is my favorite thing right now (besides that cutie wearing it). This little guy has been wearing it non stop since we got it.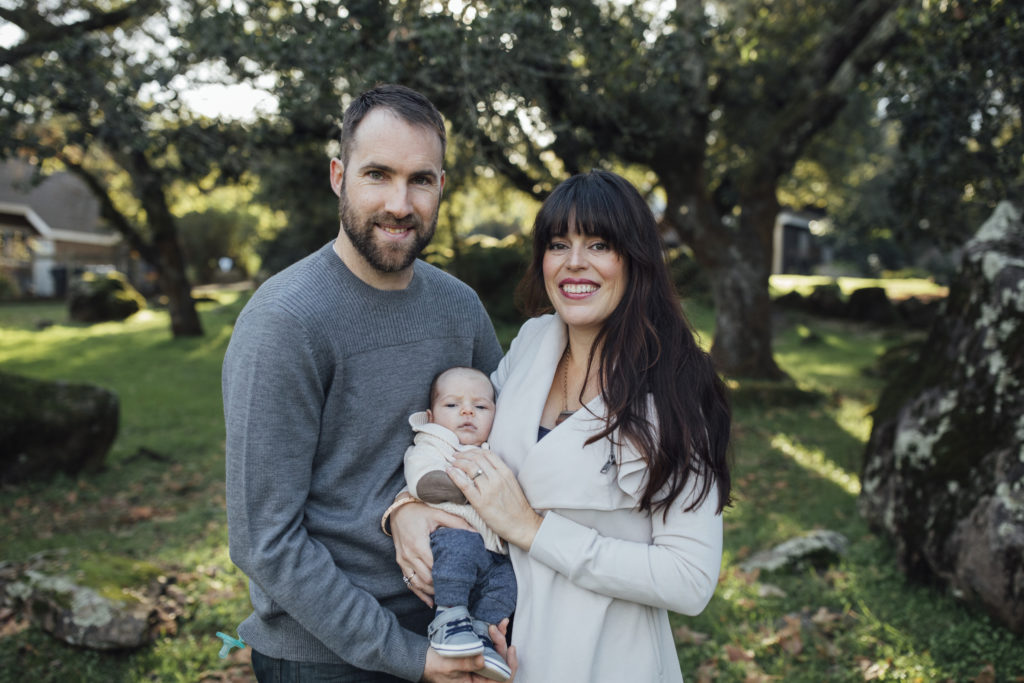 And the details on the Collegiate Sweater? Those elbow pads! I cannot get over how cute these are. He is also wearing their sweatpants, which have become a staple. Honestly, if this little guy wasn't growing so fast, we'd have the start of a capsule wardrobe right here.
Beyond the absolute adorableness of every single thing on their site, this line is seriously eco-friendly. Most of their items are GOTS Certified (the leading environmental standard for organic textiles). Everything is organic, lead, phthalate, and flame-retardant free. And soooo soft. It is perfect next to sweet tiny baby's skin. I was thrilled to find a place where they value style and sustainability as much as I do.
Every order comes beautifully wrapped in a Monica & Andy box and bow, making this a perfect baby shower gift.
Side note: This company is completely awesome not just because of how sweet their clothes are or their ethics. There was an issue with my order (not related to anything they did), and I called them. They immediately fixed it, during the holidays, and in a cheerful way. I was more than impressed.
---
---